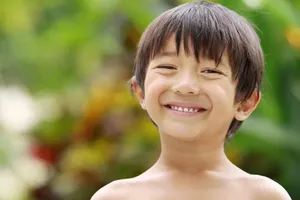 Welcome to Uehara Family Cosmetic Dentistry. We are a family practice not only because we see patients of all ages (adults, parents, grandparents and children), but because our dentists are also a family – Dr. Garret Uehara and Dr. Jill Uehara are brother and sister. They are thankful to have been raised in Hawai'i by their parents, Ruby and Sueo Uehara, who instilled in them a strong sense of morality, taught them the importance of respect, diligence and the value of hard work and to always be respectful and considerate of others.
With our ohana of dedicated and caring staff, our mission is to provide lifelong care for our patients with an emphasis on prevention and maintenance in a comfortable and friendly environment. We hope you'll come visit us in the Ala Moana Building adjacent to the Ala Moana Shopping Center. New patients are always welcome. We love to make you smile!
---
Why Choose Uehara Family Cosmetic Dentistry?
We know your time is valuable and we understand that a visit to the dentist can cause anxiety for some. Doctors Germaine, Jill and Garret focus their practice on providing gentle, comprehensive and affordable dental care for children and adults. To this end we offer:
4 hygienists on staff (the dentists will always examine each patient when they come in for their teeth cleaning but we have awesome hygienists who are specially trained to remove tartar, stains and plaque from teeth and to educate our patients on how to maintain good oral health)
We provide all general dentistry procedures including fillings, root canals, crowns, bridges, extractions, implants and porcelain veneers
Comprehensive exams for new patients where the doctors take the time to get to know you and you have a chance to get to know the doctors in order to develop a relationship with your dental provider
Open 6 days a week
Painless shots (it can be done!:)
Acceptance of most insurance
If treatment is recommended our doctors and staff will take the time to explain recommended treatment, options and costs before scheduling any treatment
Digital x-rays (provide less radiation than regular x-rays and are faster to process)
Automated records and digital cameras
A very welcoming, friendly and comfortable environment (review our patient comments on RateADentist.com and Yelp)
CEREC system (allows crowns to be fabricated in 1 day eliminating 2 week turnaround time)
State-of-the-art sterilization of dental instruments
Japanese – speaking dental assistants and front office staff
Our mission is to provide lifelong care for our patients with an emphasis on prevention and maintenance in a comfortable and friendly environment.
---
Our Philosophy: Less dentistry is better
The doctors believe that "less dentistry is better." Their desire is for each of their patients to attain and maintain optimal dental health so that the need for more aggressive dental treatment due to tooth decay is eliminated or minimal. With this goal in mind, the doctors encourage regular exams and cleanings as well as good preventative hygiene education and home care.
No matter how diligent we are in taking care of our teeth, however, some tooth decay is a reality for most patients. The doctors are trained to provide all forms of general dentistry, including fillings, root canals, crowns, bridges, extractions and porcelain veneers. They also have several years of specialized training for implants.
Your relationship with your dentist or any other healthcare provider is a partnership. The doctors believe that quality care and state of the art technology are only part of the solution to great oral health for their patients. They also strive to provide an environment where patients feel comfortable asking questions and where patients' questions are answered fully and completely. Each of our patients is like family to us, and we feel it is a privilege to serve your dentistry needs.
---
Our History
In 1994, dentists Germaine and Garret Uehara (sister and brother) opened a dental office together in the Ala Moana Building at 1441 Kapiolani Blvd. In 2003 they opened a larger dental practice in the same building when their younger sister, Dr. Jill Uehara, moved back to Honolulu. Their current office in Honolulu has 5 dental chairs and is located on the 14th floor, suite 1400.
A true "family" practice, the doctors understand the meaning and value of working as an "ohana" for the benefit of their patients, staff and families. In 2007, the doctors were blessed to be able to serve the people of Hilo, Hawaii with another dental practice located at 519 E. Lanikaula St., Hilo, HI 96720.